Purpose-build
living space
solutions for
your adventures
Living space includes everything you need
Spacious 207x169 mattress in the main sleeping space.
Option to choose additional sleeping places in the roof tents or in the additional, expendable bedroom.
Climate control with build diesel heating system for the warmth and comfort in any conditions.
Spacious storage space for the comfort of the travel.
Large windows in the doors, making you feel connected with the outdoors.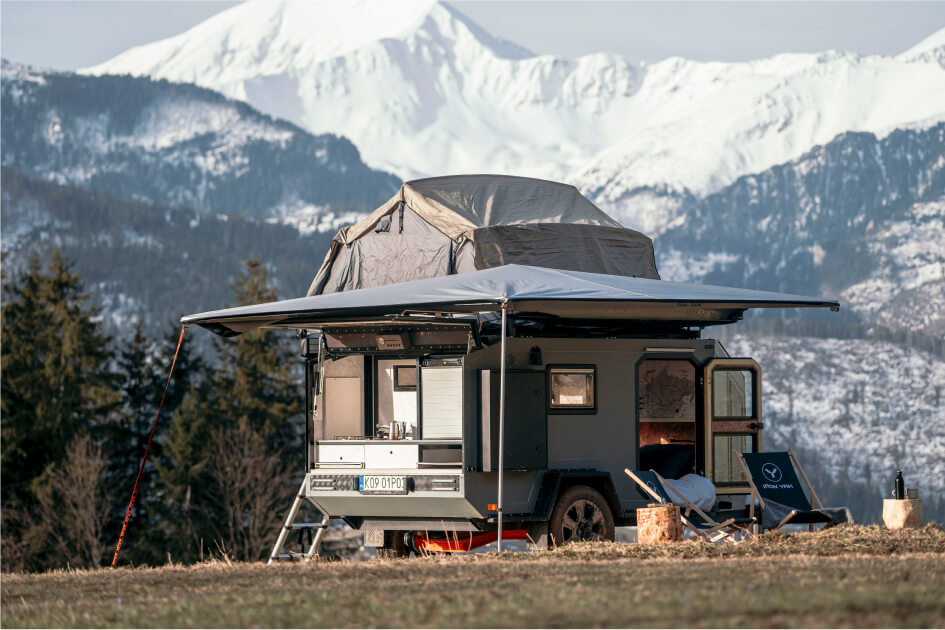 High-quality appliances in the fully equipped kitchen
Dometic® two-burner gas stove fitted with gas installation.
Sink with access to 60l fresh water with an anti-frost system and wastewater for 40l.
Dometic® fridge powered by GAS/12V / 240V.
Slide-out comfortable and durable worktops.
Gas water heater.